Blogs
Posted by Lok Nath on
All across the United States, a senior falls every second, every day. Sixty percent of these falls happen at home. Falls usually happen due to the physical challenges that naturally arise with age, together with debilitating conditions such as fibromyalgia, which affect muscles, joints and overall strength.
Posted by Lok Nath on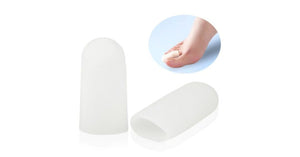 How a Toe Cap helped me with long walks
My toes were normal as I was growing up. May be with wearing shoes for many years or as the body changes over a period of time, my 4th toes on both the feet have developed little complication. With normal walking, and day to day activities they do not create any issue. But when I venture out on long walks, the toe ...